Alumawood
Insulated Patio Cover KIT
About Insulated patio covers and kits
Alumawood Patio kits
For all you DIY enthusiasts, here's your chance to use all those tools you have piled up in your garage. Alumawood manufacturers patio covers and kits for all of their product lines. They have a Laguna lattice, a Newport non-insulated cover, and the insulated patio cover. no matter which patio cover you choose, they all resist scratches, corrosion, and fading.
An insulated patio roof is in the simplest of terms, a thermally insulated roofed patio cover. What makes this cover so unique is the roof itself. Designed with thermal heat resistance to radiant heat transfer, the insulated patio cover panels are a 3" high density foam, core sandwiched between two pieces of wood grain embossed aluminum panels.
These insulated patio covers are easy to install in general. The insulated kits are no exception. Whether you're a beginner or novice craftsman, I think you'll find the instructions to be thorough and the kit itself to be fairly easy to assemble.
Parts that are included in the insulated roof patio covers are posts, post brackets, a high-quality grade gutter system (extruded gutter), 3" panel thickness, 4' wide insulated roof panels with a locking system (with or without a fan beam), side plates, tar tape, optional leaf guard, beam, trim, touch up paint, and hardware. Of course, you can always call us if you run into any issues installing your patio cover system project.
Everything you need to build your Kit
Although synonymous with aluminum patio cover, Alumawood has quickly become the name by which all-aluminum patio systems are referred. Regardless of whether or not the cover has a roof system, lattice bars, or non-insulated panels, the alumawood patio cover brand is where the public heads to when considering upgrading their outdoor living space.
DIY kits manufactured by Alumawood provide all the necessary material for you to construct your aluminum patio cover. In fact, of all the patio covers we sell, it's rare that our clients come across issues they can't resolve in their field, at their home without the use of a contractor.
Alumawood manufactures three lines of patio cover systems.
Laguna
Insulated roof panel (3" foam insulated roof panels)
Newport (non-insulated)
Aluminum is fast becoming the go-to product for homeowners everywhere due to the lack of necessary maintenance you'd expect with a wood system. Alumawood kits are quickly becoming the easiest way to get an insulated patio cover at a very affordable price.
Why buy from patiocoverkits.com Years of Alumawood patio cover experience
Ordering an insulated kit has never been easier. In fact, we offer kits in standard sizes in our store, saving you the hassle of having to wait for a custom quote. If our standard sizes aren't what you're looking for, simply fill out our custom quote format and we can have you a quote for your custom patio cover including delivery to your door within hours.
Leave it to our experts. With years of Alumawood patio cover sales and hundreds of installations, we're prepared for just about any situation or question you may have. No matter what size you need... what installation situation you have we have you covered. Building Permits
Need help with building permits? No problem. Our knowledgeable staff understands the complexities of dealing with building departments. They have questions like load requirements, span, and attachments. We have answers to these questions and can help guide you through the permit process. Easy access to our staff
Our staff is here for you. We are easily reached through email, phone, or live chat. We're just a click away so don't hesitate to ask for help when necessary. We have answers.
Need help with assembly? No problem. We've installed hundreds of Alumawood patio cover systems. We understand the product and how it best gets installed.
On our website, we have installation instructions that will walk you through step-by-step. If that's not enough. Get in touch with us and we'll be happy to assist you.
Frequently Asked Questions
Ordering patio Cover kits has never been easier
Know what you want
The first step in ordering your DIY aluminum patio cover kit is knowing your needs. In other words, know what type of look you're trying to achieve with the new patio cover. In order to do this, we suggest you browse through some images to get an idea of the different styles available.
Additionally, you will want to know your maximum and minimum size requirements. knowing that the roof panels are 4 feet wide might assist you in your dimensions to avoid waste. If there's going to be a ceiling fan you will want to make sure you order insulated roof panels with the extruded aluminum fan beam included. A fan beam is essentially an extruded piece of aluminum tubing that runs within the center of the roof panel.
Lastly, know where on the house you wish to install your new kit. A roof installation requires different parts than say a traditional wall or fascia installation.
Will call or Delivery
When you order one of our DIY patio kits, you will have the option of delivery or will call. Both methods are truly effective and reliable.
With shipping our patio products, we don't simply drop-ship the materials from the manufacturer to you. First, the product is delivered to our shop where we unpack and inventory all parts and components then re-pack the kit for shipment for a flatbed truck to you.
Will call locations are located in California, Arizona, and Texas. If you live close to one of these locations, you have the option to pick up the materials from any one of these locations. you may want to consider renting a big truck or trailer if you don't already own one.
Installation day
Prior to the big day when you finally install your aluminum patio cover, there are a few things you may want to consider to prepare. Of course, you might want to review the installation videos and or written instruction manuals provided. Consider where the cover will be mounted and if fans or a fan beam will be placed and then prepare for that. If it's a fascia, you may want to consider painting the fascia if needed. If it's a wall you might want to paint that if needed. Once your cover is installed, it might be difficult to perform these tasks.
For fascia installations, you will likely need additional bracketry like the A34 brackets. So you might want to have those ready beforehand. With rooftop installations, be prepared for waterproofing/repair once the kit is finalized or otherwise attached to the building. Tar tape is needed for waterproofing of the insulated roof itself once completed. Wall installations, on the other hand, might require a ledger. In this case, the filler wood which goes into the ledger should be cut ahead of time if necessary.
Call us if you require help.
MORE ABOUT THE INSULATED PATIO COVER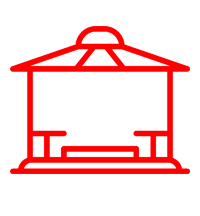 Benefits of insulated patio covers
As a home owner, the last thing you want in your outdoor living space is a cover that requires constant attention. That is... scrape it, paint it, replaced rotted and termite-infested wood. One of the many benefits of owning a DIY Alumawood aluminum insulated patio cover, is the lack of regular maintenance. Compared to real wood patio covers, the insulated patio requires just about zero annual maintenance. Of course, this makes all the difference in the world when you live in Southern California, Nevada, or Arizona.
Not only are the Alumawood patio covers easy to maintain but the product resists scratches, corrosion, and fading as well.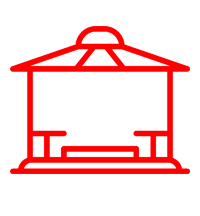 R13.95 - Thermal Resistance
Not only do these insulated panels offer superior strength, but the resistance value placed on the 3" high density insulated panels is 13.95. What's in the number? Well, to put it plainly, the number represents the product's ability to resist (in this case) radiant heat transfer. The higher the number the better insulating qualities the product possesses. Of course, the thicker the foam, the higher the R-value.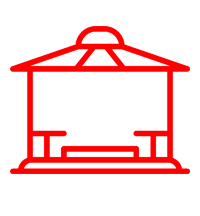 Add-ons For Aluminum Patio Covers
Like with most things there are always a few extra things you can add-on to the purchase. The same holds true with the insulated aluminum patio covers. Of course, the kit itself comes standard with everything you need to build your ideal outdoor living area. items like the fan beam, recessed lights, heaters, and steel supports. Call us for additional information.

2021 patiocoverkits.com all rights reserved

Alumawood is an Omnimax subsidiary all rights reserved