newport
SOLID PATIO COVER KIT
Alumawood Newport Patio Cover Kit
Alumawood, the gold standard for aluminum patio cover kits in the united states or America offers three different DIY aluminum patio cover kits to transform your outdoor living area. Complete with a wood grain finish and choice of up to 8 alumawood colors. Reach out before you order your cover for design ideas.
Laguna Aluminum lattice patio cover kit
Newport Aluminum solid roof patio cover kit
Alumawood DIY Insulated solid patio cover kit
Alumawood patio cover kits Laguna aluminum lattice
Laguna aluminum lattice patio cover kits are not roofed panel covers. The Laguna offers about 50% shade with the lattice shade bars installed. Like with the other Alumawood kits, you can choose between lattice bar sizes, end cuts, 8 different colors, and columns or posts. Insulated Aluamwood patio cover
Alumawood insulated roof panels come in 4' wide sections. They are comprised of 3' structural polystyrene foam. The foam has an R rating of approx 13.9 so it definitely reduces the transfer of heat through these patio cover kits. Our Alumawood insulated roof panels are available in 2 colors and the frame is available in up to 8 colors. Newport solid patio non insulated roof
Of all the Alumawood patio cover kits manufactured, this particular cover is roofed, however, the roof is not insulated. It's an aluminum pan. This DIY Alumawood Newport roof is referred to as a W pan because of its shape. It's still waterproof and has a gutter and is available in all 8 colors, even the roof panel. Either way, your outdoor living space will be beautiful.
Frequently Asked Questions
Assembling your own patio cover kit is actually quite easy. Of course, with our assistance, we make the buying process hassle-free from the time you fill out the quote form, place your order, and receive one of our patio cover kits delivered to your home.
With each of the different Alumawood patio kits, you will have the opportunity to customize any one of the patio cover systems we offer. There are choices like how many beams, will it be lattice, insulated roof panel system, or the Newport patio covers. Other choices include the small decorative elements at the front of the cover, posts, side plates, paint options, with or without a gutter system, and do you need a fan beam for a ceiling fan. Alumawood is backed by a lifetime protection guarantee.
If instruction manuals are enough, our customer service family of staff offers phone support, email, chat, and text options for communication should you have questions. Or, if you need assistance in designing your living space, we can do that. Fill out our quote form and we'll reach out to you and discuss your options.
IMPROVE YOUR ALUMAWOOD PATIO COVER KITS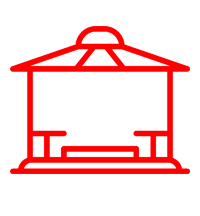 Freestanding patio cover kits
Make your cover a freestanding patio cover. Rather than attach the cover to the house, build the patio covers away from the house.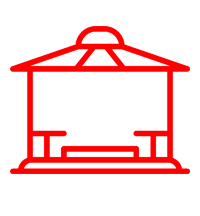 Lights and Ceiling fans
Even in the Newport solid patio cover, you can add a ceiling fan and lights.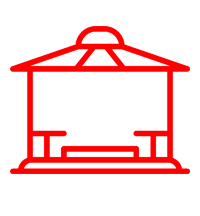 Mix up your colors
With the Alumawood Newport patio cover, you can mix n match your colors throughout these patio cover kits. As an example, the roof panels can be one color and the frame can be another color.
---
2021 patiocoverkits.com All rights reserved