Alumawood
Laguna Patio Cover KIT
Alumawood Laguna Lattice Patio Cover Kit
Amerimax, the makers of Alumawood produces three different types of quality shade systems to enhance your outdoor living space. Of these different types of shade systems, the Laguna Lattice patio cover kit model is one of their most popular and for good reason.
The perfect amount of shade to your home
Its patios like the Laguna offers the perfect amount of shade to your home and stays within budget. The cost of patio cover doesn't have to break the bank.
Being that Aluminum offers more for your money because it will last much longer than wood covers and without annual maintenance or upkeep.
---
Before You Order Your DIY Laguna Patio kits Installation Location
Understand where you're going to install your Laguna lattice patio cover. The Alumawood laguna can be installed on a wall, roof, or freestanding. Laguna lattice patio covers are among the easiest to install. WHAT IS YOUR TOTAL SIZE
Lattice patio covers can be made to order. Alumawood Laguna lattice patio covers allow up to 50% sunlight to pass through. Keep in mind the total size of the patio cover and how many lattice bars are required. MAKE SURE YOU HAVE THE TOOLS
Installing the Laguna Lattice patio covers requires special tools. Having a drill, chop saw, impact drill, level are among some of the tools you will need. We have a list of all the tools required to build a Laguna lattice patio within our website.
Frequently Asked Questions
What makes the Alumawood Laguna different?
When it comes to patio kits there are many options available to the public. Over the years, we've sold just about every type of patio cover or pergola kit there is on the market.
Because of the quality of the product, we settled on just selling the Aluamwood patio cover product line.
3 Ways to Improve your Alumawood Patio Kit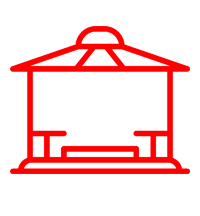 Add A Ceiling fan
Of course, the open-type patio covers like this one take a little creativity to install a ceiling fan. but it's possible. In fact, we install them all the time. It's actually pretty easy.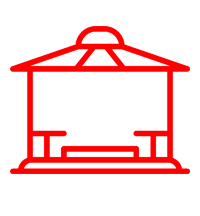 Mix-N-Match Colors
The easiest way to spice up the appearance of your alumawood patio cover is with color. Try mixing and matching between Alumawood 8 different colors. you can make the strips one color and the frame another.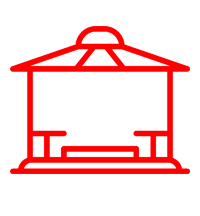 Build different levels
Building your patio cover with different levels or elevations is probably the most dramatic change disappearance. Try splitting your patio cover in half and building one cover lower than the one next to it.