Alumawood Patio Cover kits in Los Angeles
Why not save a few bucks and build it yourself?
Living in Los Angeles Ca. means beautiful weather almost all the time. With that said, however, it does get hot. For those days, You will probably want one of our Alumawood patio cover kits. These DIY patio kits are not just beautiful, they're easy to install as well. Patiocoverkits of Los Angeles Ca. is a dealer of Alumawood and sells kits direct to the consumer.
Alumawood, or Amerimax exterior home products manufacturers DIY patio cover kits in four different styles.
Laguna Lattice
Insulated
Newport non-insulated patio covers
Those who reside in sunny Southern California, love to entertain. We sell patio covers in Los Angeles and throughout the entire United States. Whether you desire a wood patio cover, insulated, non-insulated, or the Laguna lattice patio covers, we pretty much have you covered.
Aluminum patio kits
Aluminum patio covers are affordable, readily available, and easy to install. Compared to wood aluminum costs significantly less as a DIY patio kit. Not to mention you can have these aluminum patio kits in multiple different shapes, designs, and styles. Alumawood patio cover kits are where affordability meets functionality.
Aluminum patio covers and kits
Most people nowadays are looking for ways to improve their life by reducing the amount of time spent doing needless tasks. Maintaining a wood patio cover is just one of those tasks. Aluminum or Alumawood patio cover kits are really the answer to your prayers.
Aluminum requires Less maintenance than wood covers
Compared to wood patio covers which require regular care, Alumawood DIY kits do not. Once built, they require just a light cleaning with soap and water annually. So, with never needing heavy maintenance, that is paint, you can enjoy these aluminum patio covers for many years. The warranty coverage for the product is exceptional.
Patiocovered.com is a dealer which provides installation of all Alumawood products. Located in Southern California, Los Angeles Ca. County to be exact. These guys install more Alumawood than anyone out there.
Aluminum patio covers vs. other patio covers
For many of us shopping for a patio cover kit in Los Angeles Ca. there aren't a lot of choices. Between vinyl, wood, and aluminum it's really all we have. Of these materials, the Aluminum patio covers are by far the most popular. Beyond that, the wood cover is a close second.
Biggest differences between patio cover materials
One of the biggest differences in patio cover materials is their ability to weather. Albeit, the weather here in Los Angeles Ca. isn't nearly as extreme as other parts of the United States, but we still see dramatic changes in climate. Wood weathers differently than aluminum and Vinyl. Aluminum over time is still susceptible to corrosion.
Wood is good... vinyl is better... Aluminum is the best
Wood patio covers are the most popular of all but require the most care. On the other hand, Vinyl covers require less maintenance but are smooth, resembling that of plastic. Most people we find want something in the middle. Alumawood patio covers are the solution. You get a wood grain embossed pattern that actually looks like a real wood finish. But you also get the maintenance-free convenience of this material in multiple designs, which makes them perfect as patio kits.
DIY Aluminum patio cover kits, on the other hand, have gained huge popularity in recent years. With rising prices of just about everything in LA, it makes sense to buy a patio cover and build it yourself. Which you can do quite easily when you buy patio kits direct from the dealer. EASY INSTALLATION
The Alumawood patio cover kits come complete with everything you need to create the perfect backyard living space oasis COLOR CHOICES
Alumawood patio cover kits come in 8 different color options SUPPORT
When you buy your kit from patiocoverkits.com, rest assured that we're here for you throughout the entire installation with email, phone support or chat
Frequently Asked Questions
amerimax exterior home products
Alumawood Laguna DIY Patio kits
Los Angeles Ca. has no shortage of hot weather. Of course, it's not nearly as hot as other places like Arizona, but it's still hot by many measures. Alumawood patio covers offer the perfect solution for escaping this Heat. Laguna Lattice is a cover that incorporates shade bars in three choices. 1.5", 2" and 3" widths. The Alumawood lattice is their most affordable patio covers in Los Angeles, on the market. The lattice bars can be spaced 2-3" apart allowing for up to 50% shade coverage for the living space below.
The Laguna Lattice patio cover, Alumawood cover kits are by far the name brand in Aluminum kits. In fact, the DIY patio kits by Alumawood are some of the easiest patio covers to build even with little to no building experience at all.
Los Angeles is home of the DIYers
Whether you're building a wall, installing a door, or building your very own kit, those of us who live here in Los Angeles understand that if anyone can build a patio cover, we can. With local help just a phone call away, there's no reason why you cannot build your Alumawood patio cover today.
Laguna is actually one of the easiest cover kits to install
Patiocoverkits allow you who live in Los Angeles to purchase patio kits direct from the manufacturer which are the Alumawood kits. Laguna is actually one of the easiest cover kits to install of all the Alumawood patio covers. no need to be a General Contractor. Trust me, this is a DIY project just about anyone can master.
Insulated patio kits
The insulated patio cover kits are the flagship of the Alumawood line. Of course, this patio cover uses a thick, 3" high-density foam panel for its roof design thereby reducing the radiant heat. All of this allows for more comfort for those sitting underneath. Compared to wood patio covers, the Alumawood insulated DIY patio cover kits allow for an affordable shade structure at a fraction of the cost, of wood patio covers.
Even in LA, affordability is important
Granted, not everyone who lives in Los Angeles Ca lives in Beverly Hills. I mean a great many of us live in places like Santa Ana, Garden Grove, Costa Mesa, Santa Clarita, Orange County, Chino Hills, or La Verne. If you're looking to save a few bucks and are willing to do some of the heavy-lifting yourself, alumawood patio cover kits in los angeles are exactly for you.
Newport Non-Insulated patio cover kits
Patio covers in Los Angeles are easy to source. I mean really, just about every contractor in the world builds them. But to find affordable patio kits direct from a dealer is a needle in a haystack. Introducing the Newport patio cover kits by Amerimax's Alumawood.
A solid roof at an affordable price
Try getting a wood cover with a solid roof at an affordable price here in Los Angeles, especially with wood prices going through the roof. Rather than spend an arm and a leg on wood covers, we offer the Alumawood Newport roofed option as aluminum patio kits. Lightweight and easy to install, this DIY patio cover kit can be erected in just a matter of hours or days depending on the size. Compared to the Alumawood lattice, the Newport is a solid roof but still just as affordable.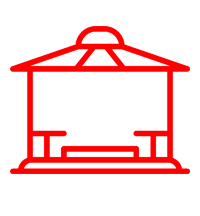 ALUMAWOOD LATTICE KIT
Of all three aluminum patio covers, the Alumawood lattice is the easiest to install. It's a lattice patio cover with shade bars that come in 3 different sizes. To find out more, type enter to search our complete aluminum patio cover line up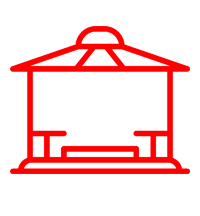 ALUMAWOOD NEWPORT
What outdoor living space is complete without a covered patio? The Newport is the most affordable roofed patio cover kits of the Alumawood line up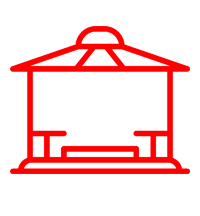 ALUMAWOOD INSULATED
If you are a local home owner in Southern California, feel free to visit our showroom for design ideas or view sample covers. The insulated Alumawood patio cover is the flagship of the aluminum Alumawood family