Alumawood Patio Cover kits in Santa Clarita
DIY ALUMAWOOD PATIO KITS LOS ANGELES CA
If you live in Los Angeles, CA then you know that it can get pretty hot in the summer. Having a patio in your backyard living space for shade isn't really an option, it's more like a necessity.
Here in the City of Los Angeles, the Alumawood patio covers and pergola kits are an excellent way to achieve a break from the Los Angeles heat.
Buy Locally from Local Santa Clarita Contractors
Alumawood patio covers set the standard for excellence in the affordable aluminum patio cover world. Compared to wood patio covers, the aluminum will not rot, deteriorate or turn to dust over time. In fact, with the Alumawood lifetime warranty, you can rest assured that the structure you choose will last as long as you do.
Buying from a local Santa Clarita Contractor keeps small businesses strong. Besides, our company is an A+ rated, fully insured, and bonded construction company.
SANTA CLARITA'S GO-TO ALUMINUM PATIO COVER KIT COMPANY
The complete line of Alumawood DIY patio cover kits for Santa Clarita
There are effectively three different types of Alumawood patio covers. All three of these affordable DIY aluminum patio covers provide the necessary shade needed in your custom outdoor living space.
Laguna Lattice patio cover
Insulated patio
Non insulated or Newport patio cover
Laguna Lattice Patio Kit
The laguna lattice aluminum patio covers are designed for those of you who wish to build your own DIY kit, with partial shade. In detail, the Alumawood Laguna kit has lattice strips that lay perpendicular to the rafters and spaced close together. Still, the cover is not water-tight and allows about 50% sunlight to pass through.
Insulated Patio Cover Kit
Our insulated patio cover is the flagship structure in the Alumawood DIY kit lineup. Boasting a 3" thick foam core, this cover helps to reduce the heat which passes through the roof of the cover. It's this radiant heat that makes sitting under a non insulated patio unbearable in some climates.
Insulated patios have an average R rating of 13, with some manufacturers producing higher panels and some lower. Santa Clarita residents arent usually affected by severe heatwaves such as seen in Arizona for example. Nevertheless, it still gets hot here in Los Angeles. Having the insulated patio has other benefits. It's the only patio cover in the Alumawood lineup that you can walk on. Other covers such as the lattice patio or non insulated patio are too thin a material to walk on.
Newport (Non Insulated patio cover) Kit
Wood patio covers don't have much of an insulation factor much like the Newport. Buying a new patio kit here in Santa Clarita is as easy as 1,2, and 3. Log into our website patiocoverkits.com and you can see how easy it is to purchase your affordable DIY Alumawood aluminum patio cover kit. EASY INSTALLATION
The Alumawood patio cover kits come complete with everything you need to create the perfect backyard living space oasis COLOR CHOICES
Alumawood patio cover kits come in 8 different color options SUPPORT
When you buy your kit from patiocoverkits.com, rest assured that we're here for you throughout the entire installation with email, phone support or chat
Frequently Asked Questions
Alumawood patio cover kit facts
Are the aluminum covers hot to the touch?
Of all the patio covers and pergolas in Los Angeles, I'd have to say steel patio covers are the hottest to the touch. Yes, aluminum covers will get hot but probably not hot enough to seriously injure anyone.
I hear the city of Santa Clarita won't allow aluminum patio covers.
Although all Alumawood patio kits are allowed in Santa Clarita, the insulated patio covers are subject to fire zones where they may not be allowed.

How much does the ALUMINUM patio Kits cost?
Affordability is at the top of everyone's list when thinking of buying a new pergola or patio. You work hard for your money so why not look for the most affordable Aluminum pergola kit you can find right?
Patio cover kits start around $8 per square foot not including the delivery.
How easy are the Alumawood kits to install?
Alumawood patio DIY kits are some of the easiest of all kits out there to install too. A typical Laguna lattice 10x10 patio kit can be installed in your outdoor living oasis in as little as 8 hours.
Of course, you'll need a few tools for the job, most of which you probably already have in your garage. Feel free to check out our list of tools you'll need for the job.
ALUMINUM PATIO COVERS and PERGOLAS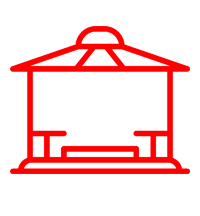 LAGUNA LATTICE COVER KIT
The Alumawood lattice patio system offers 3 different lattice strips. This DIY patio kit is one of the easiest covers to install.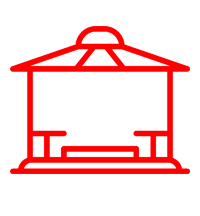 NEWPORT NON INSULATED KIT
The Alumawood Newport non insulated cover is one of the most affordable Alumawood kits we offer. It's waterproof and provides the shade you need.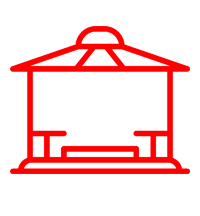 INSULATED PATIO KITS
The insulated patio kit boasts a 3" thick foam core panel which proves an R rating of R13 which makes sitting in your Santa Clarita backyard oasis more comfortable.
PICTURES OF DIY PATIO KITS IN SANTA CLARITA VALLEY
Call us if you want an easy way to order your aluminum DIY kit. The Santa Clarita Valley is a small community just 20 minutes north of Los Angeles but is home to about 300,000 people, but has every big city amenity imaginable.
It makes sense to have a local company that supplies pergola kits custom-made to order one at a time. Patiocoverkits is located in the heart of the city but services the surrounding cities like Valencia, Saugus, Canyon Country, Stevenson Ranch, Westridge, and Newhall.